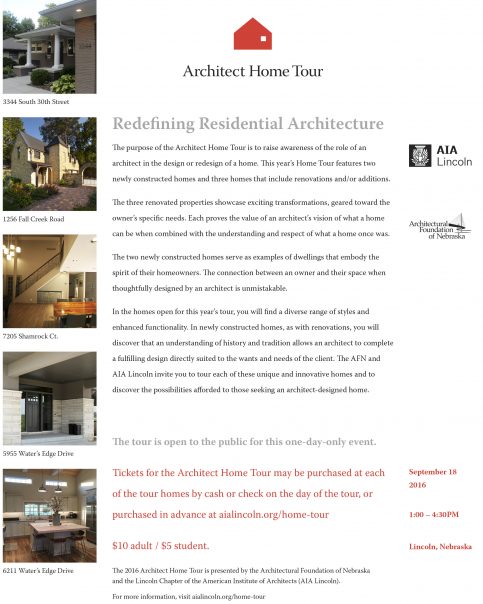 The 2016 Architect Home tour is quickly approaching. On Sunday, September 18 from 1-4:30 you will be able to tour five homes designed or redesigned by an architect. We are excited to present two new homes, and three that have been remodeled, showcasing the potential that all homes have to be imagined or transformed with the help of an architect.
Tickets are $10 for adults and $5 for students, sold at any of the tour homes on tour day (cash or check) or online in advance. You can view the website here and purchase advance tickets: http://aialincoln.org/home-tour/
Tell your friends and family. We hope to see you there!