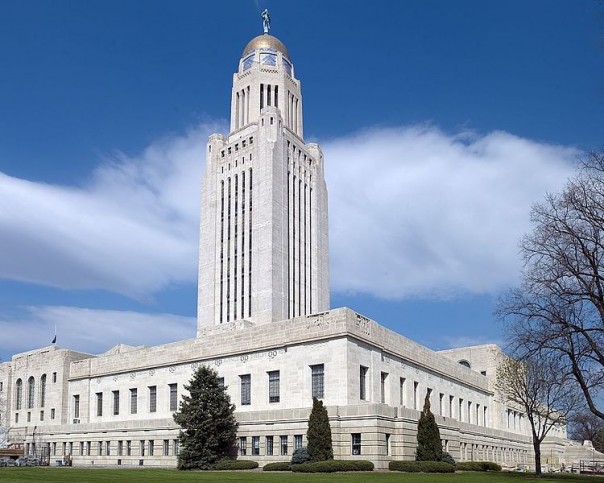 If you read the Lincoln Journal Star newspaper, you may have caught the article in the Sunday, January 12 edition showcasing some beautiful photos of the Nebraska State Capitol building.  The article, entitled "Look up: Inside Nebraska's stately statehouse" was written by Kathryn Cates Moore.  It lists some of the favorite details in the building of Roxanne Smith, tourism supervisor in the Office of the Capitol Commission, along with the photos.
If you didn't see the article, you can view it here.
Or, to see just a slideshow of the photos, click here.
The article is a good companion to the NET documentary, "Nebraska's Capitol Masterpiece," of which the Architectural Foundation of Nebraska is very proud to be a sponsor.  If you haven't yet watched this remarkable program, it is now available for streaming on NET's website here.
The documentary traces the story of how the Capitol was designed and built, beginning with the 1920 design competition through construction and completion in 1932.  What makes the story particularly remarkable is the in-depth view into those who were involved, including architect Bertram Goodhue, sculptor Lee Lawrie, muralist Hildreth Meiere, and University of Nebraska philosopher Hartley Burr Alexander, and how they worked together in a time long before email.  Additionally, the vast amount of high-definition footage, archival film and photos, interviews, and even letters from the design team make this documentary a must-see for all Nebraskans and anyone interested in architecture.